Truck Owners Are Raving About the BAKFlip MX4 Tonneau Cover – Here's Why!
Thursday, September 7, 2023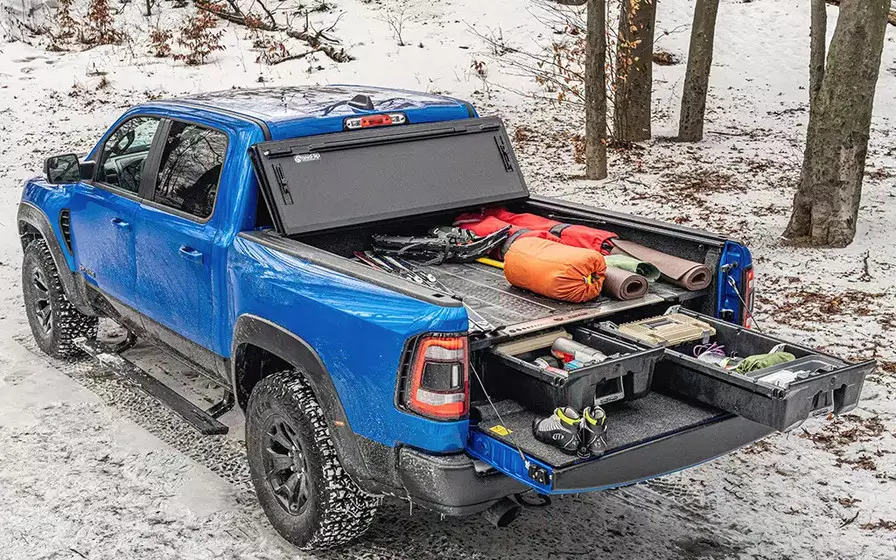 If you own a truck, you know that your vehicle is more than a mode of transportation; it's a versatile workhorse that can tackle a wide range of tasks. Whether you use your truck for hauling cargo, or as a daily driver - protecting your truck bed and optimizing its functionality is essential. That's where the BAKFlip MX4 Tonneau Cover comes into play. Let's dive into the reasons why truck owners are raving about this remarkable tonneau cover.
Unparalleled Protection
Protecting Your Cargo and Truck Bed
One of the primary concerns for truck owners is keeping their cargo safe and secure. The BAKFlip MX4 offers unmatched protection against the elements and potential damage. Its rugged build and weather-resistant design make sure your cargo stays safe from rain, snow, and harsh sunlight. Additionally, the cover acts as a theft deterrent, safeguarding your valuable tools and equipment.
Easy Access and Versatility
Effortless Access to Your Full Truck Bed
Convenience is key for any truck owner, and the BAKFlip MX4 Tonneau Cover delivers in this department. Its unique folding design allows for easy access to your truck bed. Whether you need to load large items or retrieve tools, you can do so without hassle. Best of all, the MX4 folds up completely to your cab and can be secured with prop rods - ensuring you have full bed access. The versatility makes the MX4 an indispensable asset for truck owners who carry larger cargo.
Sleek Aesthetics
Enhancing Your Truck's Appearance
If you take pride in how your truck looks, the BAKFlip MX4 Tonneau Cover doesn't disappoint. Its sleek design sits flush on your bed and the matte-black panels look great on any truck. Say goodbye to bulky tonneaus.
Fuel Efficiency and Aerodynamics
Boosting Fuel Efficiency
Truck owners are always on the lookout for ways to improve fuel efficiency - especially with the price of gas nowadays. The BAKFlip MX4 Tonneau Cover offers a surprising benefit in this area. Its streamlined design reduces air drag when driving, making your truck more aerodynamic. Studies have shown that truck bed covers, like the BAKFlip MX4, can decrease wind resistance and improve fuel efficiency by up to 10%. This eco-friendly benefit is a welcome bonus for both your wallet and the environment.
Frequently Asked Questions
Here are answers to some common questions truck owners have about the BAKFlip MX4 Tonneau Cover:
How durable is the BAKFlip MX4?
The BAKFlip MX4 is built to last, with heavy-duty aluminum panels that can withstand everyday wear and tear.
Will it fit my truck model?
BAK Industries offers a wide range of models to fit various truck makes and models. Give us a call or message us to see if it's available for your truck.
In conclusion, the BAKFlip MX4 Tonneau Cover has earned its place as one of America's #1-selling tonneau covers. Its unmatched protection, access, and sleek aesthetics make it a top choice for those who take pride in their truck. If you're looking for better bed protection, the BAKFlip MX4 Tonneau Cover is a must-have addition to your vehicle.